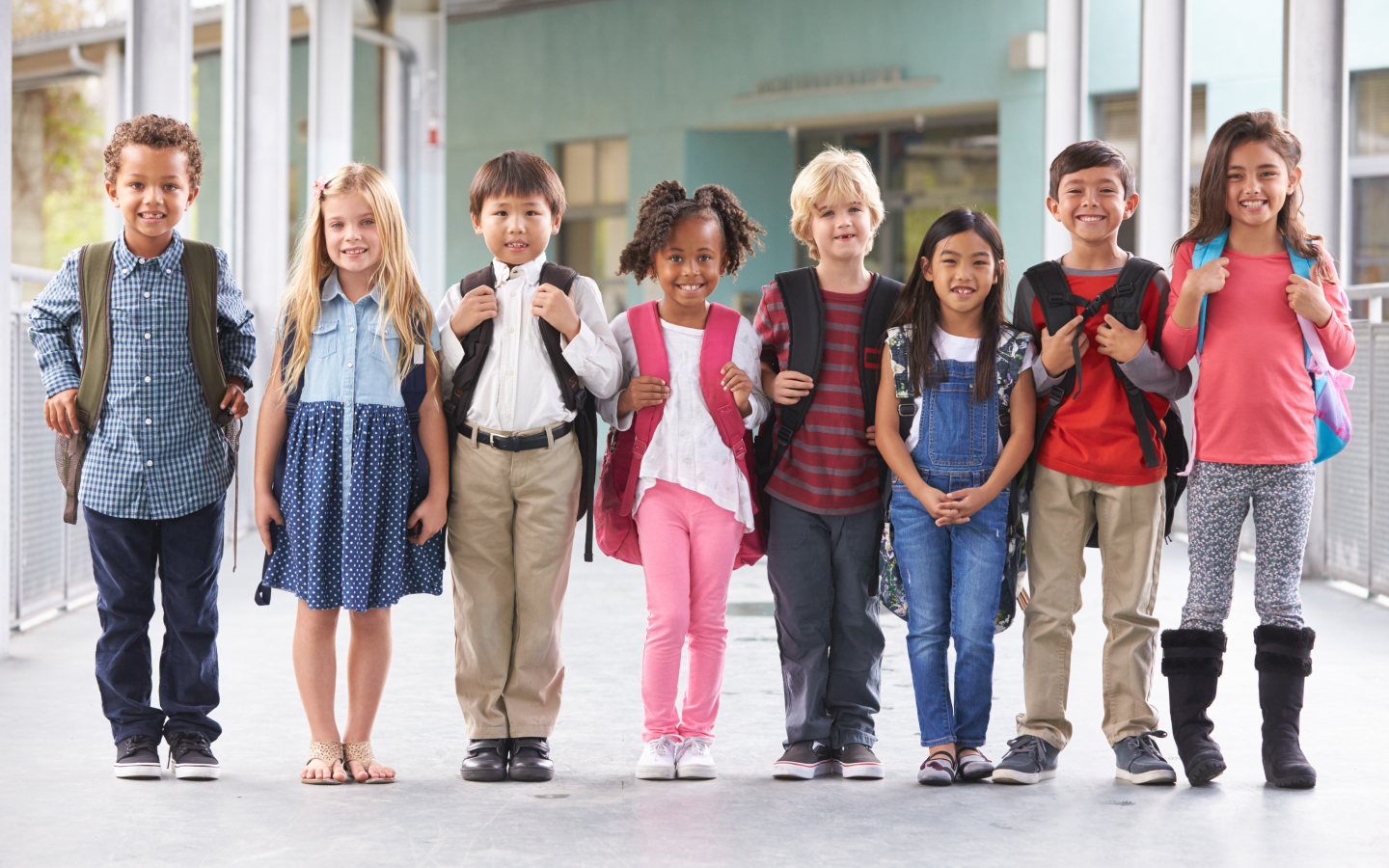 SafeGuard Testimonials
Find out what people are saying… Whether you want the added safety and behavioral benefits lap-shoulder belts can bring, or you want to be ahead of the curve before your state mandates them… SafeGuard is the proven, trusted choice.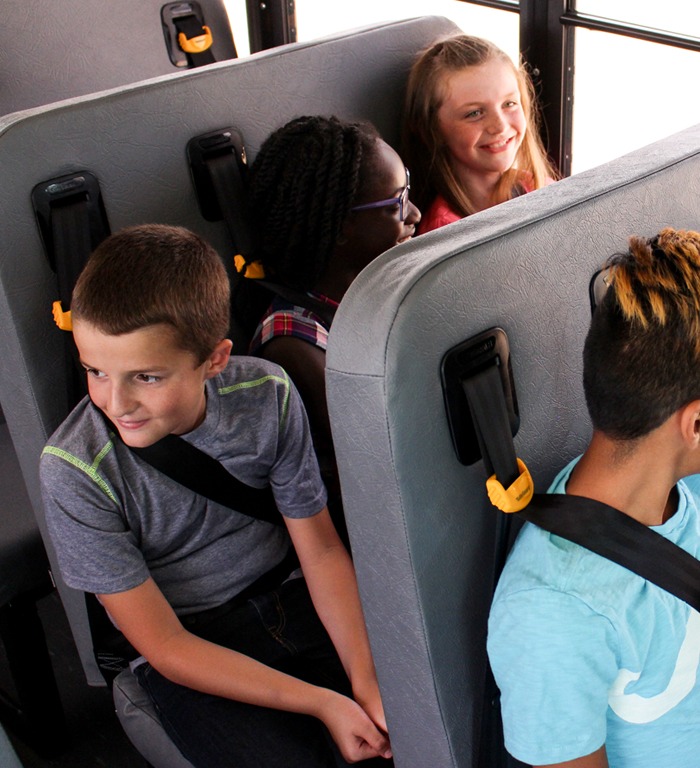 "I have not been called into even one discipline situation on the buses equipped with seat belts. Students aren't moving around, and that makes a big difference."

Cliffton Guillory
Beaumont Transportation Director
"Kids were off the walls with no seat belts. With the seat belts, discipline has been reduced by 90 to 95%."

Monica Coburn
Bartholomew County
Transportation Manager
"Within a week of making them wear the seat belts, my bus totally turned around."

Terry S.
Bus Driver
"The bus driver has seen a dramatic improvement in behavior on the bus.
In fact, when he was out for a few weeks due to a health issue, several other drivers wanted his bus."

Liz McGowan
CCS Executive Director of Transportation
"I love this seat! It is the easiest seat to install on a bus. The harness hook up for the child is also easy for anyone to do. It's the best way to safely transport children. Seat belts are ok, but the 5-point harness system is better."

Heather Quirk
Car Seat Technician, Quigley Bus Service
"Our favorite piece of safety equipment is the STAR restraints.
Easy to install, only takes up one seating space and the children love sitting in them."

Cathy Entile
Special Service Supervisor, Oswego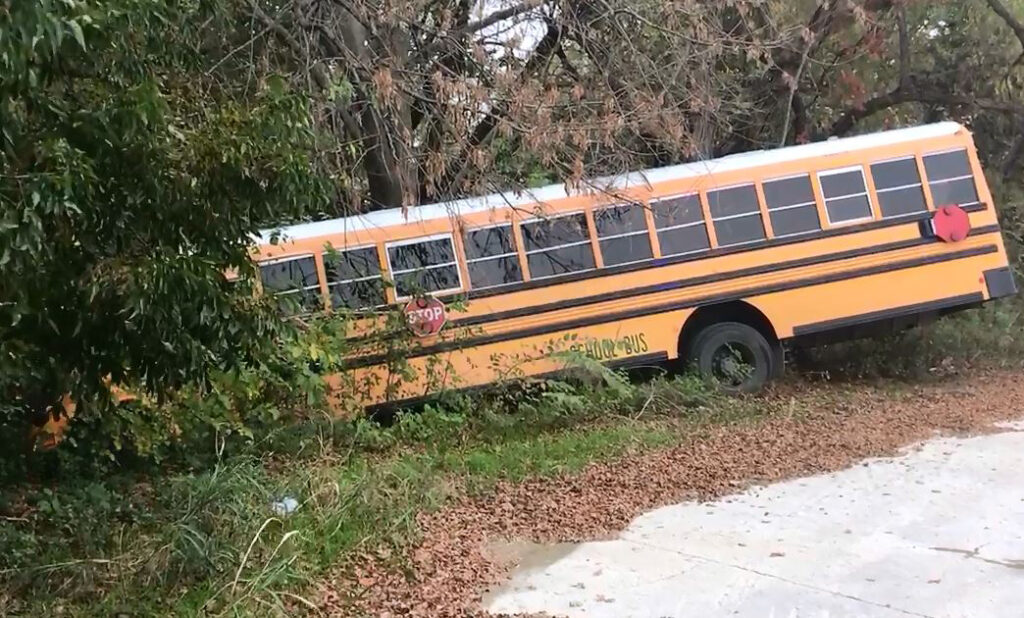 "That bus went for a ride, and the STAR did exactly what it was meant to do… It's a good product."
Gary Elliott, Director of Transportation for Copperas Cove ISD, explains how the STAR kept the child on board restrained in his seat when a pick-up truck struck the school bus, forcing it into a ditch and on its side on April 23, 2009.

"I thought it was a great design that makes a lot of sense. It gives us the ability to offer 69 belted seats on a conventional bus."

Sherilyn Thacker
Palmdale Transportation Director
"I expected we would spend hours and hours servicing seat belts.
But the amazing thing is that we've not repaired even one seat in two years.
There has been no vandalism, and we have not seen service issues."

Tony Mendes
Director of Transportation, Caruthers, CA
"When I saw the capacity issue had been resolved, I got in touch with my Midwest Transit sales rep."

Chris Daughtry
Tippecanoe Transportation Director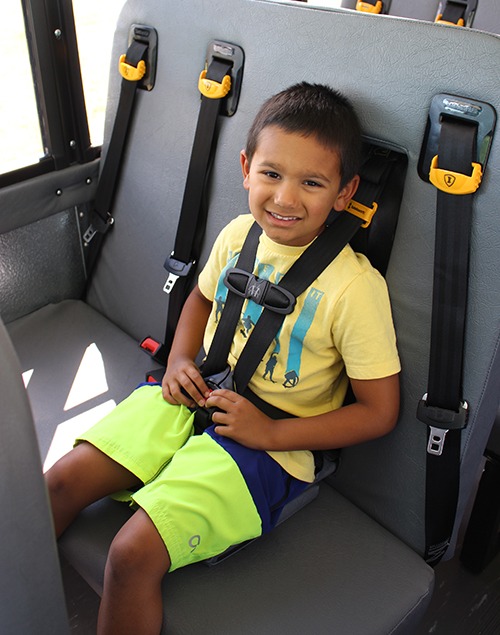 "The ICS seat is absolutely easy to use since the seats are built into the bus. It's changed our operations because we're not lugging car seats across the yard anymore. Every single bus has what we need, so the buses get out there on time."
Al Diamico
Buffalo Director of Transportation