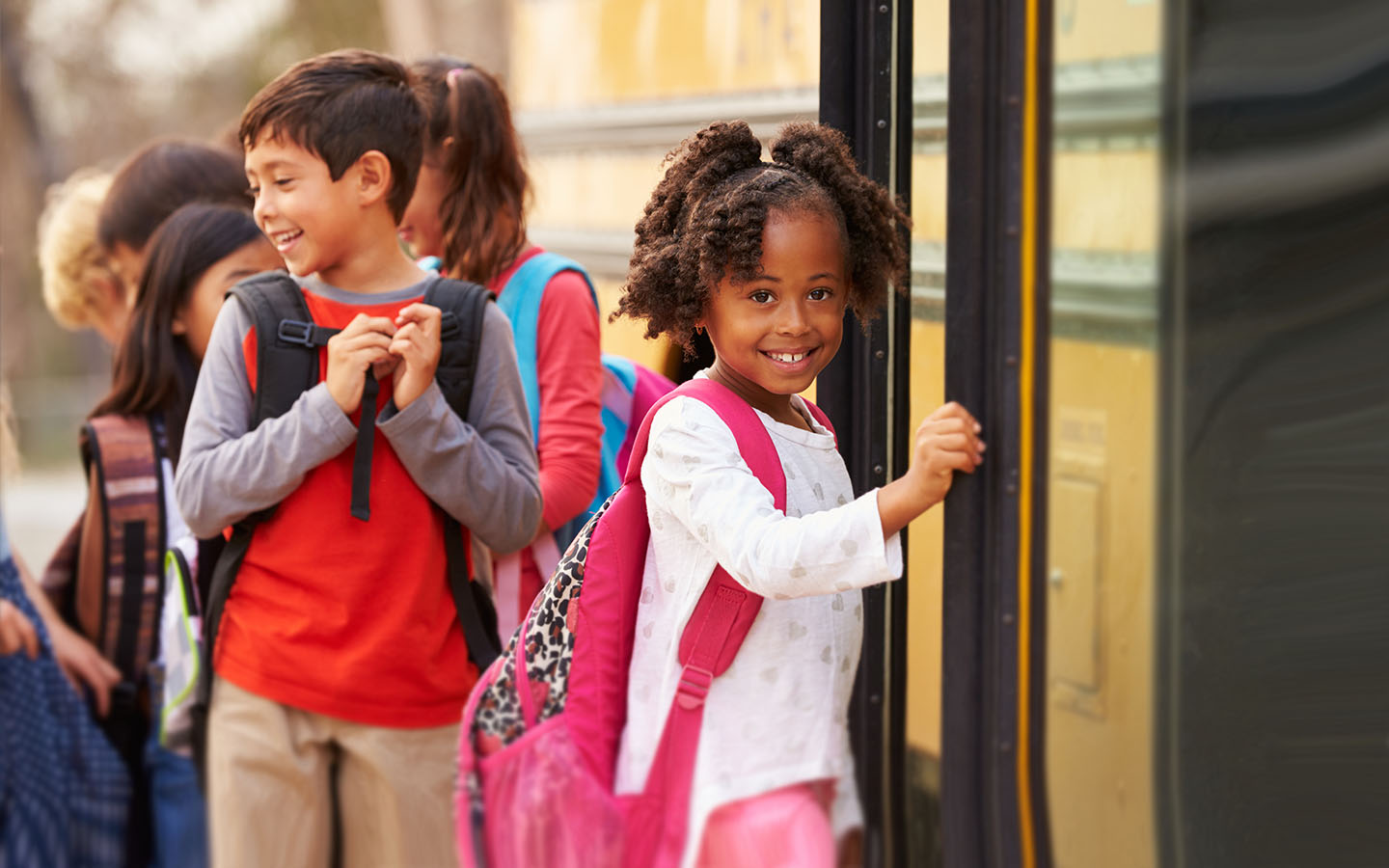 School Buses
No one provides better protection for children on school buses than IMMI's SafeGuard. That's why more districts trust us for 3-point lap-shoulder belts, integrated child seats, and portable restraints. SafeGuard school bus seats are not only designed to keep children safer, but they have the benefits of improving behavior, reducing bullying, and minimizing driver distraction.
SafeGuard pioneered lap-shoulder belts on school buses, and we continue to innovate ways to make installing them easier and cheaper. Available on more buses than any other manufacturer, our flexible products help school districts meet their transportation needs for years to come.
SafeGuard
See how SafeGuard drives safety forward for children on school buses.